Allen Harbor Marine Service   has specialized over the past 90+ years in representing high quality yachts and boats that customers can enjoy for the long-term.  We are sales consultants that provide sound advice for your investment in on the water activities that encompass your leisure time.
The 3 big questions are:
How do you intend to use your boat?

How often do you intend to use it?

How long do you intend to keep it?
All 3 of these critical questions will determine not only which type of vessel you should purchase, but also which brand/price point one should pay to acquire it.
Often times marine consumers fail to make sound decisions that may or may not impact their experience on the water and during the selling process.  Some boat owners will suffer with a bad experience and leave boating all together.  At Allen Harbor Marine Service, many of our owners have a great experience through sound purchase guidance, thorough service recommendations or forward thinking maintenance and as a result we have had generational customers that continue to enjoy the freedom that being on the water has to offer.
So, What is The Next Step?
Contact our sales department to schedule a free 1 hour consultation on how to have a better experience being on the water.  The meeting will cover some of the following topics depending upon your needs:
Buy & Sell Strategies

Market Conditions

Dynamics of Ownership

Maintenance & Service

Dockage & Storage

Financing Opportunities

Inshore & Offshore Safety Concerns

Fit & Finish Characteristics

Electronics & Media

Acquisition Techniques
Our Sales Commitment
The assistance of a capable and knowledgeable sales consultant
Advertising and representations are truthful and factual
A written disclosure of all details associated with a purchase
An explanation of the proper usage and operation of products
Products properly prepared, inspected and tested before delivery
The delivery of new products as scheduled
An explanation of all maintenance requirements and schedules established for your product
An explanation and written copies of warranties on all products and major components
Our brokerage and yacht search services are comprehensive and valuable.
Anyone can find a boat for sale but many fail to uncover mechanical, construction, quality and above all suitability for a given customer's needs.
We have the ability to source experts for inspection and in many cases assist with joining buyers and sellers before the boat even reaches the open market. Allen Harbor Marine Service has a very selective process for listing brokerage boats and is known for its reputation of selling high quality pre-owned well serviced vessels.
In many situations Allen Harbor Marine Service is able to source from off peak boating areas to deliver value where others are not. Due to the heavy shift in boating trends and ever changing supply and demand curve, Allen Harbor Marine Service stands alone in generating buyers and sellers alike enabling your vessel to spend less time on the market or the surety that you are making a sound decision to purchase. Stay ahead of the curve and see why customers feel that we are truly "The Key to Buying & Selling your Boat".
Our Sales Team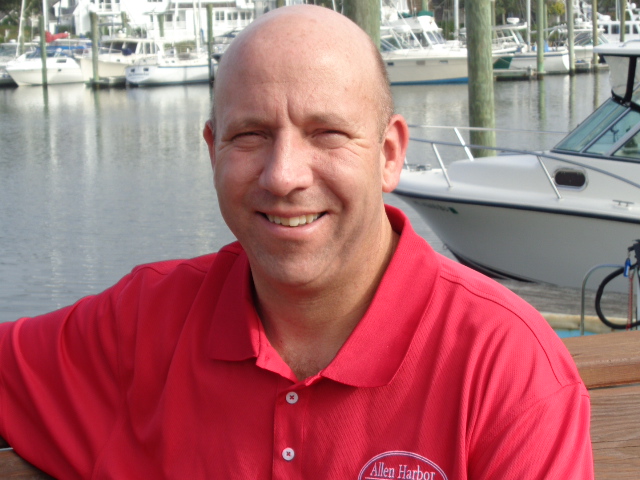 Craig LeBlanc
Owner, General Manager
1998
508-430-6006
craig@allenharbor.com
Contact Us Today
For your free valuation along with a market assessment and take full advantage of our experienced sales team.
Contacts